If you haven´t had your check-up recently, you may want to contact a domain name service provider to determine whether the domain corresponding to your trademark or company name is still available. If the typically preferred .com has already been taken, don´t panic since you still have several options available.
For example, with respect to entities based in the European Union you may want to consider the potential value of a .eu domain or depending on the location of your markets in the EU, specific national level domains, as discussed in more detail below.
But first, what can you do if a squatter has already taken your preferred domain?
OPTIONS AVAILABLE IN EUROPE IN THE ONGOING STRUGGLE AGAINST SQUATTERS
Generally, domain name holders are responsible for ensuring that the domain names they register are lawful. More specifically, the domain name must not infringe a protected name or trademark owned by another party.
Typically, and in blatant disregard for the law, domain name squatters buy and register domain names of popular brands, newly filed trademarks or the names of famous people. They then either reach out to the relevant entities or individuals to sell the domain name or they simply wait to be contacted. The idea behind squatting, of course, is to prevent the trademark owner or famous person from registering the domain and to benefit from selling it.
Recently, the EUIPO and EURid (the domain name registry for the .eu, .ею and .ευ top-level domains) enhanced their collaboration to support trademark and domain applicants by reminding them to secure their brands in time. More specifically, EU trademark applicants are advised whether their trademark is available as a .eu domain name at the end of the online application process at EUIPO. The aim is to implement a corresponding process in the other direction for domain applicants. In addition, applicants and domain holders also can set up alerts to be informed once a .eu domain name matching their trademark is registered.
More information about these collaboration efforts can be found here: https://euipo.europa.eu/ohimportal/fi/web/guest/news/-/action/view/5772664
GENERAL TOP-LEVEL DOMAINS AND AVAILABILITY OF COUNTRY CODE TOP-LEVEL DOMAINS
General top-level domains ("gTLDs"), such as .com, and several country code top-level domains ("ccTLDs"), such as .au, .eu and .se, are also protected under the Uniform Domain-Name Resolution Policy ("UDRP") so that bad faith registrations can be resolved following processes set by the UDRP. The following link provides a list of countries for which UDRP is available: https://www.wipo.int/amc/en/domains/cctld/
The UDRP, however, is not available in all countries. This is the case, for example, in Finland for the .fi domain. In Finland these matters can be resolved pursuant to the Finnish Information Society Code, which provides that the Finnish domain name registry, Traficom, may remove a .fi domain name from the register at the request of the owner of a trademark, if at the time of the registration the domain name is based on a protected name or trademark owned by another party, unless the domain name holder can present an acceptable reason for registering the domain name. There have been several major domain squatting matters in Finland affecting large, international corporations, which makes this national level restoration process very important.
FINAL THOUGHTS AND CONCLUSIONS
Register your domain in good time and register all needed extensions. It is significantly more cost-effective to obtain a domain early rather than having to negotiate with a squatter or having to go through a dispute resolution process such as UDRP. Remember to register the domain for your company and prevent your distributors or other business partners from registering your brands as domains, or if they do so, ensure that it is only pursuant to a carefully worded agreement.
In sum, acquiring and maintaining domain names that match your business name and/or brands used on your website, online store and e-mail addresses creates a coherent and robust professional impression of your company's operations and can greatly enhance your marketing activities.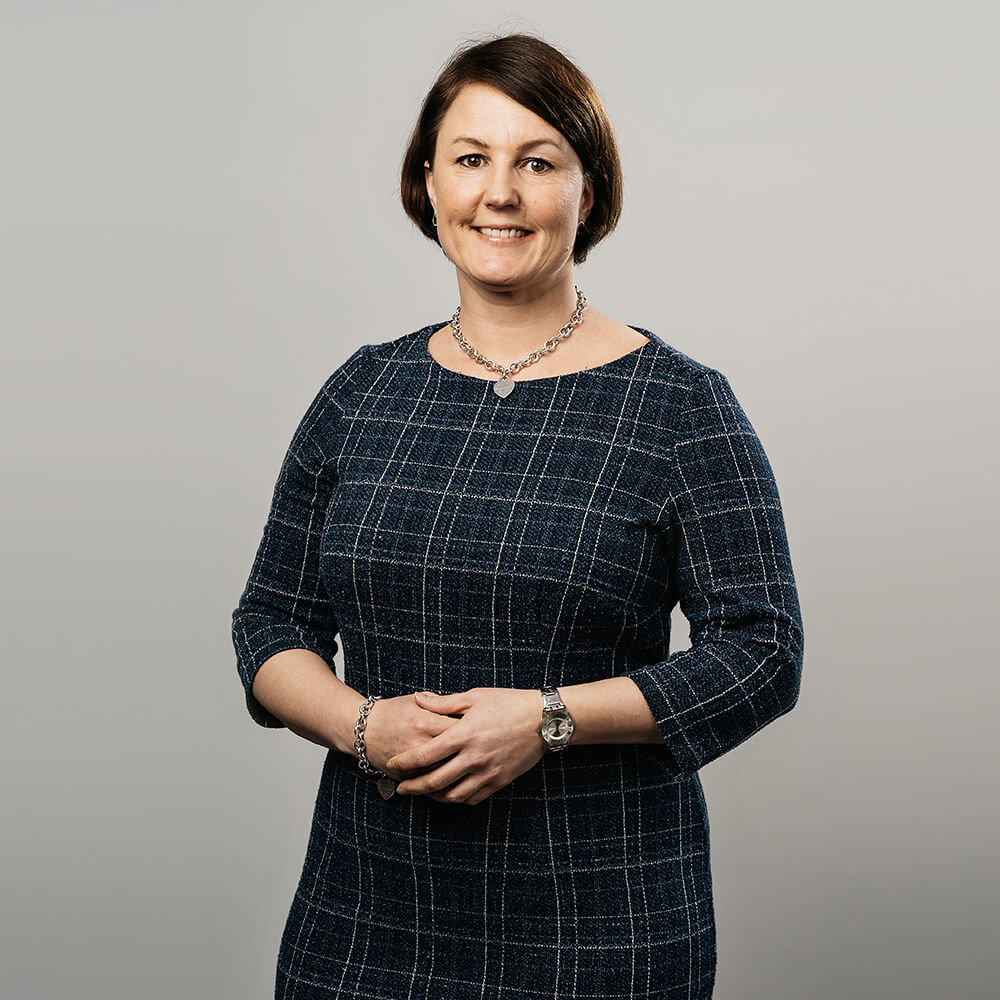 In addition to my work as a lawyer advising our clients in their contentious and non-contentious intellectual property matters including trademarks, designs and domains. I'm actively involved in IP organizations and frequently featured as an expert in related media and events in Finland and abroad. I've been involved with International organizations such as INTA and FICPI for over 10 years.