In the past, the possibilities with regard to corporate organization for German patent attorneys were very limited: If not practicing alone, German patent attorneys had to enter into a particularly close relationship with one's partners within the framework of a GbR (Gesellschaft bürgerlichen Rechts), i.e. a company under the Civil Law.
In such a GbR, one is also liable for the mistakes of the other. In this respect, the life of German patent attorneys in terms of liability was made easier by the Partnership Act of 1994. A further limitation of liability became accessible in 2013 with the special form of the partnership with limited professional liability, i.e. the currently ubiquitous Part mbB (Partnerschaft mit begrenzter Berufshaftung). In addition, the patent attorney limited liability company (Patentanwalts-GmbH; Gesellschaft mit begrenzter Haftung) has also been regulated by law since 1998.
A similar trend towards increasing liberalization can be observed with regard to interprofessional cooperation. Although patent attorneys and attorneys-at-law were allowed to join in a GbR or partnership, they have only been allowed to do so in the case of a GmbH since 2014, after the Federal Constitutional Court had ruled accordingly (Decision of 14.01.2014, Az. 1 BvR 2998/11, 1 BvR 236/12). Previously, the (patent) attorneys had to opt for one of the alternatives "patent law firm" or "law firm", wherein corresponding majority ratios of shareholders and managing directors had to be maintained. In 2016, the Federal Constitutional Court tore down further barriers to interprofessional cooperation for legal professionals when it allowed attorneys-at-law to cooperate with medical doctors and pharmacists (Decision of January 12, 2016, 1 BvL 6/13). After the incompatibility of valid regulations with the Basic Law was established in this and other decisions, a reform of the law had become overdue.
On August 1, 2022, a comprehensive new regulation of the professional law for patent attorneys will enter into force. The legal reform will also affect the regulations relevant for attorneys-at-law and tax consultants. The reform act ("Gesetz zur Neuregelung des Berufsrechts der anwaltlichen und steuerberatenden Berufsausübungsgesellschaften sowie zur Änderung weiterer Vorschriften im Bereich der rechtsberatenden Berufe") allows the patent attorney profession extensive freedom of organization under corporate law, but also imposes new obligations. In addition, the circle of persons that may form or join a company of professional practitioners (such as a partnership) will be significantly expanded, which could lead to a certain intensification of competition.
Specifically, after the reform, all corporate forms admitted in Germany, Europe and the EU/EEA member states will be available to a professional society of patent attorneys (Section 52b(2) new POA). Even the formation of multi-tier corporate structures will be explicitly permitted (Section 52i new PAO), whereby corporate group structures can be established. The prohibition of third-party ownership is to be retained: a pure capital participation in a licensed professional practice company without active participation will not be permitted by the law.
Furthermore, the legislator has substantially expanded the group of persons eligible to form or join a company of professional practitioners. From now on, such a company can be formed not only with members of the legal advisory professions, but with all persons mentioned in Section 1(2) of the Partnership Corporation Act (PartGG; cf. new Section 52c(1) No. 4 PAO). It will thus be possible, for example, for attorneys-at-law and engineers to act as partners in a joint professional practice company and to provide advice at the interface between technology and law. In addition, the new version of the PAO opens up the possibility that - in the future - patent attorneys from non-EEA countries (e.g. USA, Japan, China, Korea) will also be eligible to form or join a company of professional practitioners (Section 52c (1) No. 2 and Section 157(1)(2) new PAO).
The new freedoms are accompanied, among other things, by the obligation that a professional practice company (apart from exceptions in which there is no limitation on the liability of natural persons) must be admitted by the German Chamber of Patent Attorneys. In addition, changes must be notified to the Chamber (Section 52f (1) new PAO). As a part of the admission procedure, the Chamber may require the submission of the company's articles of association or bylaws. One admission requirement is that the professional practice company as such (and not only its shareholders) obtains a professional liability insurance. Furthermore, in addition to the existing register of patent attorneys, the Chamber of Patent Attorneys will also maintain a register of admitted professional practice companies.
Conclusion
It may be doubted whether the German patent attorney community will make extensive use of the newly won freedom with regard to interprofessional cooperation with other liberal professions. Rather, the liberalization is likely to lead to increased competition. It remains to be seen to which extent use will be made of the new possibilities under corporate law.
There is one thing that most law firms and the Chamber of Patent Attorneys will have to face: an increased administrative burden due to the admission requirement and the changed professional liability regulations as well as due to the list of admitted professional practice companies to be kept by the German Chamber of Patent Attorneys.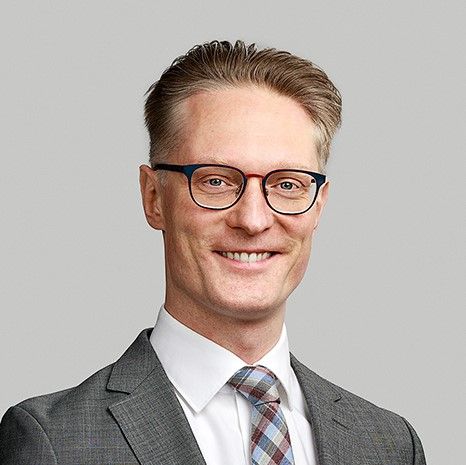 Michael has extensive experience in drafting and prosecuting patent applications before the European Patent Office and the German Patent and Trademark Office. Moreover, he has successfully represented his clients in numerous opposition and appeal proceedings. Based on his qualifications and in-depth experience, Michael frequently writes and speaks on a variety of intellectual property-related topics, particularly concerning German and European IP law.