In this sixth article of Berggren´s 2022 weekly series addressing updates to the European Patent Office's (EPO) Guidelines for Examination, we review changes in sections of the Guidelines relating to sequence listings, antibodies and technical modification of animals.
We will continue to address other revisions to the Guidelines in the European patent section of Monday's Lexology newsfeed. (For a recap, the first five articles in our EPO Guidelines update series addressed (1) amendments to the description, (2) partial priority, (3) mathematical methods and AI, (4) simulations and other computer-implemented inventions, and (5) oral proceedings.)
Sequence listings
BACKGROUND
If nucleotide and amino acid sequences are disclosed in a European patent application, they must be represented in a sequence listing that conforms to the applicable WIPO standard. A standardized format of a sequence listing allows the sequence data of an invention to be searchable by IP offices as well as in publicly available databases. The current WIPO standard is WIPO ST.25, which, unfortunately, has several drawbacks, and an update on the standard has been long expected.
In addition, if such a sequence listing is not filed together with the patent application or has deficiencies, it may be remedied by filing the standard compliant sequence listing together with a payment of a late furnishing fee (for details, please see Rule 30(3) EPC).
On the other hand, if nucleotide and amino acid sequences are completely missing from the patent application as originally filed, the applicant may supplement them under certain conditions but with the consequence that the application would be re-dated to the date on which the missing information was provided (for details, please see Rule 56 EPC).
2022 EPO GUIDELINE UPDATES
A new WIPO standard ST.26 has been developed. According to section A-IV, 5 of the new edition of the Guidelines, the new WIPO ST.26 will apply to European patent applications filed on and after 1 July 2022. It should be noted that the decisive date is the filing date of a European patent application or the PCT filing date with respect to a European regional phase application.
There are several positive changes in the WIPO ST.26 compared to WIPO ST.25. A user manual for the WIPO ST.26 is available on WIPO's website. Detailed information on the changes in practice required by this new standard will be published in the Official Journal of the EPO well in advance.
Another change in the 2022 Guidelines regarding sequence listings concerns the filing of sequence listings as a missing part of the application (see GL A-IV, 5.1). The new Guidelines note that the principle of Rule 56 is that it must be obvious from the application documents as filed that part of the description appears to be missing, and the possibility of filing a sequence listing as a missing part of the description is limited to very rare conditions. The new Guidelines makes clear distinctions between conditions of remediable deficiency of sequence listing (Rule 30(3) EPC) and the sequence listing as a missing part of the description (Rule 56 EPC).
Antibodies
BACKGROUND
A section in relation to antibodies was first introduced in the 2021 edition of the Guidelines. The section formalized some well-established aspects of EPO practice regarding the sufficiency of disclosure in relation to antibodies, the clarity of how antibodies are defined in claims, and how inventive step is assessed. For example, a non-exhaustive list of how antibodies may be defined in claims is provided: by their own structure (amino acid sequences); by nucleic acid sequences encoding the antibody; by reference to the target antigen; by target antigen and further functional features; by functional and structural features; by the production process; by the epitope; or by the hybridoma producing the antibody.
2022 EPO GUIDELINE UPDATES
In the new edition of the Guidelines, definitions of antibodies and requirements to comply with Art. 84 EPC (i.e., clarity of claims) are refined, and inventive step assessment is further clarified.
In particular, the basic introduction of antibodies is rewritten to reflect current technical aspects more accurately (for details, please see section G-II, 5.6.1). Furthermore, the wording has been refined to express that if an immunoglobulin G (IgG) is defined in a claim by its structure, all the six sequences of its complementarity-determining regions (CDRs) should be defined in the claim to fulfil the requirements of Art. 84, unless it is experimentally shown that one or more of the six CDRs do not interact with the target epitope or if it concerns a specific antibody format allowing for epitope recognition by fewer CDRs. (for details, please see GL GII, 5.6.1.1).
Another change to the 2022 Guidelines regarding antibodies is the assessment of inventive step for a claim defining a novel, further antibody binding to a known antigen. Such an antibody does not involve an inventive step unless a surprising technical effect is shown by the application or, as now provided by the new edition of the Guidelines, unless there was no reasonable expectation of success in obtaining antibodies having the required properties (see GL G-II, 5.6.2). This change reflects the general practice for assessing inventive step in the field of biotechnology (set out in Guidelines section G-VII, 13), merely bringing the part of the Guidelines on antibodies in line with normal practice rather than indicating a substantive change in practice.
Technical modification of animals
BACKGROUND
Where the commercial exploitation of an invention would be contrary to "ordre public" or morality, the invention is specifically excluded from patentability (see Art. 53(a) EPC). The purpose of this is to deny protection to inventions likely to induce riot or public disorder, or to lead to criminal or other generally offensive behaviour. Rule 28(1) EPC sets out a number of categories of biotech inventions that are excluded from patentability under Art. 53(a) EPC. These categories include processes for cloning human beings, processes for modifying the germ line genetic identity of human beings, uses of human embryos for industrial or commercial purposes, and processes for modifying the genetic identity of animals which are likely to cause them suffering without any substantial medical benefit to man or animal, as well as animals resulting from such processes. Explanations and examples are provided in Guidelines, G‑ II, 5.3.
2022 EPO GUIDELINE UPDATES
The 2022 edition of the Guidelines has been modified to reflect decisions of the Boards of Appeal and Enlarged Board of Appeal regarding Art. 53(a) and Rule 28(1)(d).
The first is G 1/03, where it was explained that practical examples under Art. 53(a) arise from the fact that not everything that can be done to animals can be done to human beings. For example, avoiding offspring that are unwanted based on certain properties like sex, colour or health is often acceptable for domestic animals, but when applied to human beings it would be contrary to morality (for more details, see GL G-II, 4.1).
Guidelines section G-II, 5.3 has been updated to reflect the decision in T 315/03, which established criteria for the assessment of exclusion to patentability under Rule 28(1)(d). The four factors are:
- the subject-matter in question concerns a process for modifying the genetic identity of animals or animals resulting from that process
- the likelihood of animal suffering
- the likelihood of substantial medical benefit and
- the necessary correspondence between suffering and substantial medical benefit in terms of the animals claimed.
All four factors must be established and must be applied to the whole scope of the claim. The required correspondence must be established according to the balance-of-probabilities approach.
Further, T315/03 also ruled that, for Article 53(a), a careful weighing-up of the suffering of animals and possible risks to the environment, on the one hand, and the invention's usefulness to mankind, on the other hand, are used to the extent that those two aspects are supported by evidence.
For inventions that relate to non-genetically modified animals, the provisions of Article 53(a) must be assessed by considering the invention's usefulness to mankind against animal suffering or possible risks to the environment.
CONCLUSIONS AND COMMENTS
Regarding sequence listings, since there is no transition period for the changeover from the WIPO St.25 standard to WIPO St.26, applicants and representatives are recommended to familiarise themselves with the WIPO St.26 standard well in advance of the 1 July 2022 changeover date. Furthermore, it is recommended always to include corresponding sequences with reference to SEQ ID NOs in the description, so that there would be an opportunity to supplement the corresponding sequences if for some reason they cannot be identified in the description.
With respect to antibodies, the changes in the Guidelines are relatively minor and are mainly refinements and further clarifications need in this dynamic technical field.
Finally, with regard to exceptions to patentability of inventions concerning technical modification of animals, special attention should be paid to the criteria now codified in the Guidelines.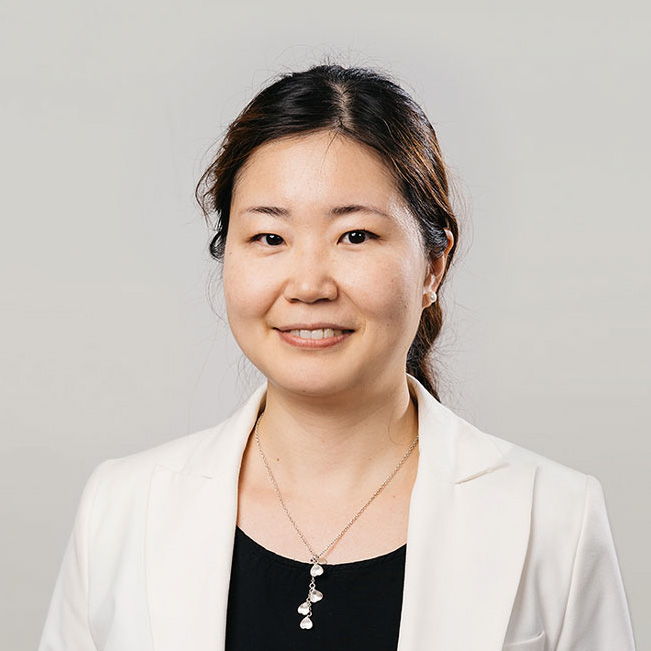 Fu-Chia is qualified as a patent attorney in Europe, China and Finland. Fu-Chia offers comprehensive consultancy in patenting processes directed towards the Chinese and Taiwanese markets and she also assists in intellectual property infringement cases. She holds a LL.M. degree and a bachelor's degree in biology, both from Taiwan, and she previously worked as a patent engineer for an IP office in Taiwan, as a translator of patent applications (English–Chinese) and as a research assistant in a biochemistry laboratory.