Congratulations, you are an owner of a registered trademark!
However, the registration of a trademark alone does not guarantee a "shortcut to happiness"; it is your responsibility as the owner to ensure that other actors do not infringe your exclusive right. Monitoring is vital to ensure that your exclusive right remains valid.
WATCH SERVICES
Not all national authorities examine prior rights as a part of the trademark registration process. And even if they did, other trademarks similar to yours may still end up registered. For example, it is possible that someone registers an identical trademark similar to yours as an EU trademark for identical goods. EUIPO does not prevent such registration ex-officio and therefore it is the responsibility of each trademark proprietor to oppose identical or similar trademark applications.
It is possible to prevent the registration of identical or similar trademarks in markets important to you, for example by filing an opposition against the trademark applied for. Information on the trademark applied for must have be gotten in time in order to file an opposition. Thus, we offer a watch service that allows us to keep an eye on trademarks applied for and to react to marks that may infringe your rights. The watch service is always tailored to meet your needs and any possible measures are always discussed together first.
In addition to trademark watch, we also recommend monitoring key brands with domain name watch which provides information on domain names in which your trademark is used unfairly.
STAY VIGILANT!
If it comes to your attention that some other party is using similar mark to market goods and services similar to yours, you as the owner of the trademark should definitely intervene immediately. In such cases, you should absolutely be in touch with a professional to avoid any potential pitfalls.
If you wish to discuss these topics further, you can reach me by email sirpa.tengstrom@berggren.fi or by phone +358 40 542 2930. I am happy to answer any questions on this topic.
COME AND HEAR MORE
Welcome to our free hybrid-event on Thursday 29th of September 2022 from 9 a.m. to 10 a.m. on the topic as "Monitor and defend your brand" in Finnish language. Read more and join!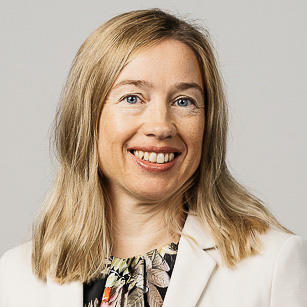 I advise people on how to protect brands worldwide. I can help you find the most useful forms of IP protection for your business as well as inform you on the benefits of trademarks and how to use them correctly. It is very important to me to handle trademark matters in a way that supports your business in the best way possible, so that you can focus on your core competencies and developing your business.