Renewal fees will be payable for unitary patents, just like the existing national rights that they may replace. The level of the renewal fees is roughly equal to the cost of the combined renewal fees in the four most-commonly validated countries: Germany, France, Netherlands, and Italy. As a result, the renewal fees payable for a unitary patent are likely to be lower when the proprietor would have validated their European patent in five or more of the participating countries in the absence of the system.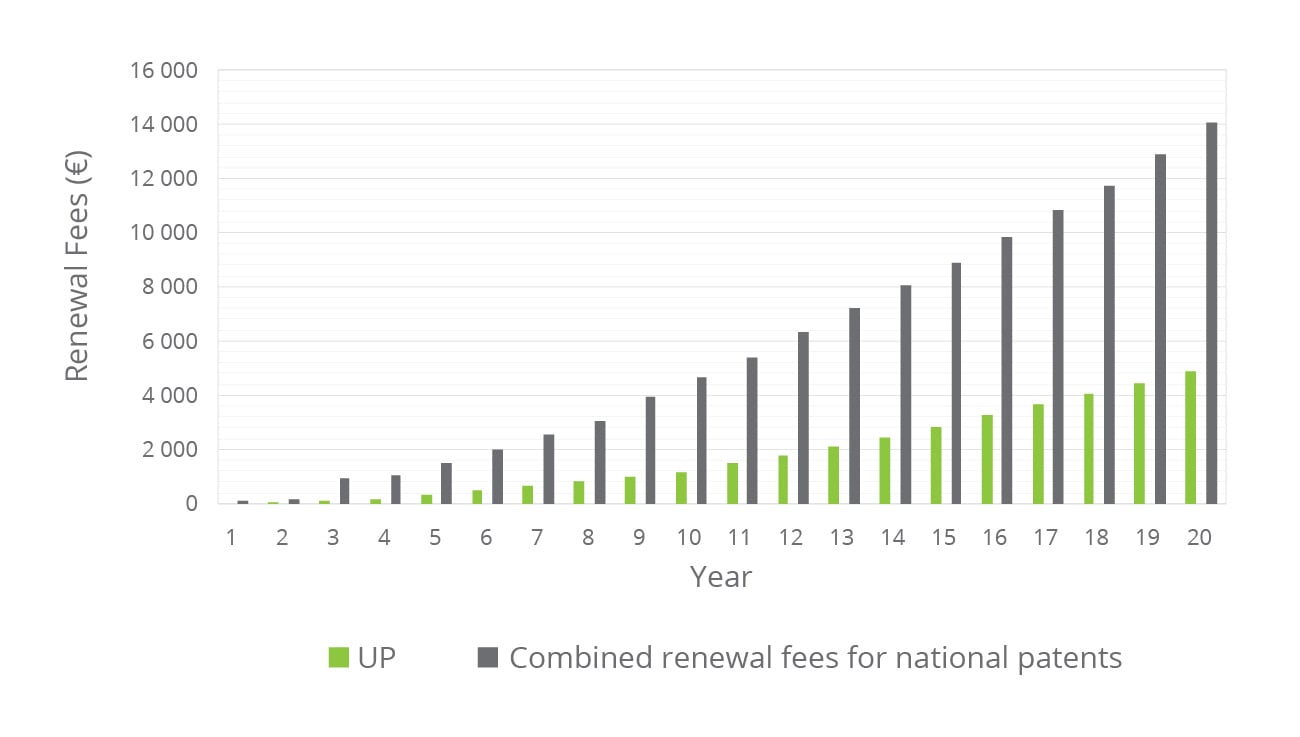 Despite the apparent cost savings associated with unitary patent renewal fees, if a unitary patent is obtained it will not be possible to reduce the renewal fee burden by dropping some national rights and leaving others in place. The unitary patent renewal fees are themselves unitary, set at a fixed level based only on the number of years since filing, not on the number of countries in which continued protection is needed. If the ostensibly lower renewal fee is the primary motivator for obtaining a unitary patent, it should therefore be carefully considered whether or not the overall cost will actually be lower.
After the transitional period, during which a full translation of the European patent specification will be required, it will not be necessary to file any translations in order to obtain a unitary patent. This is a stark contrast the current national validation system for obtaining a bundle of national patents, where translations of some or all of the specification into local languages may be required in different countries. In many cases, the cost of obtaining a unitary patent compared to the cost of national validation is therefore likely to be significantly lower. However, the calculation depends on which countries would be chosen for national validation in the absence of a unitary patent, since many countries, including France and Germany, do not require translations to be filed as part of the classic national validation process.
To get a better idea of the costs of a unitary patent compared to national validation, you can explore different options and scenarios using our UP cost simulator.